VINTAGE SORENTINOS
Probably 1986- This is a shot taken at Hun Sound in San Rafael CA. where we used to rehearse this was the promo shot we used in the early days Rob, Dean, Gary and me sitting down cuz my hair was so heavy!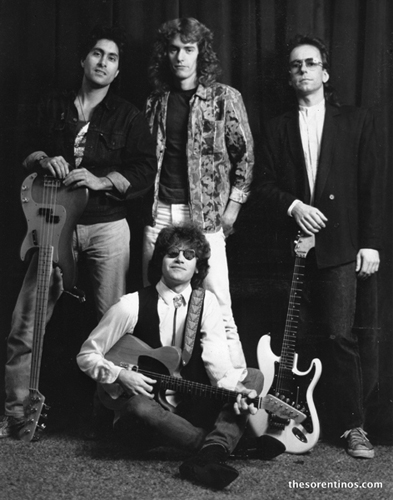 The Sorentinos: Howard, Danny, Rob, Vinnie Circa 1990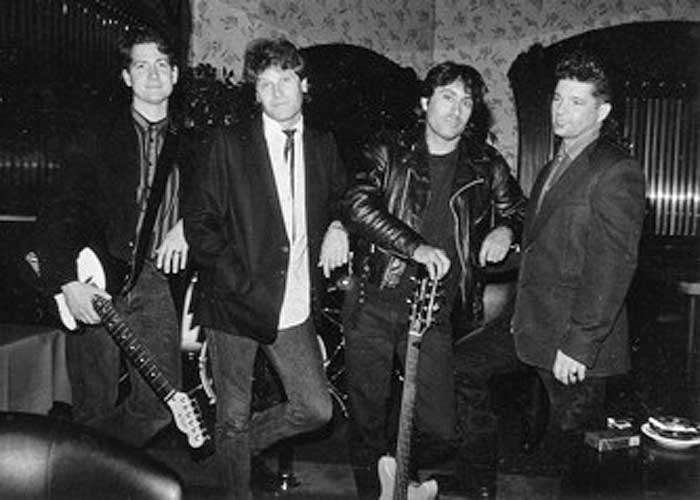 The Sorentinos: Howard, Rob, Danny, Steve, Dean Circa 1992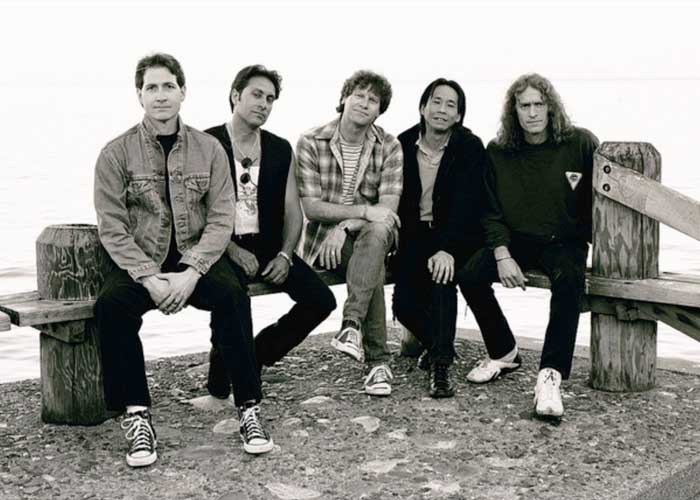 The Sorentinos: Rob, Vinnie, Steve, Danny Circa 1995
The Sorentinos: Rob, Danny, Steve, Vinnie Circa 1994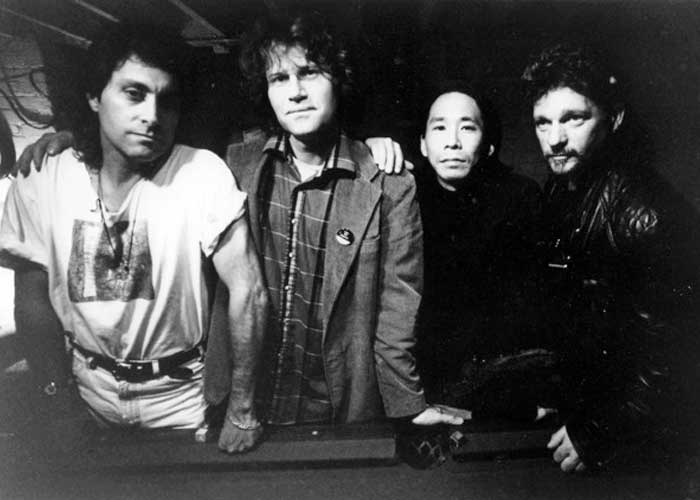 The Sorentinos: Steve, Kenny, Danny, Rob, Howard Circa 2003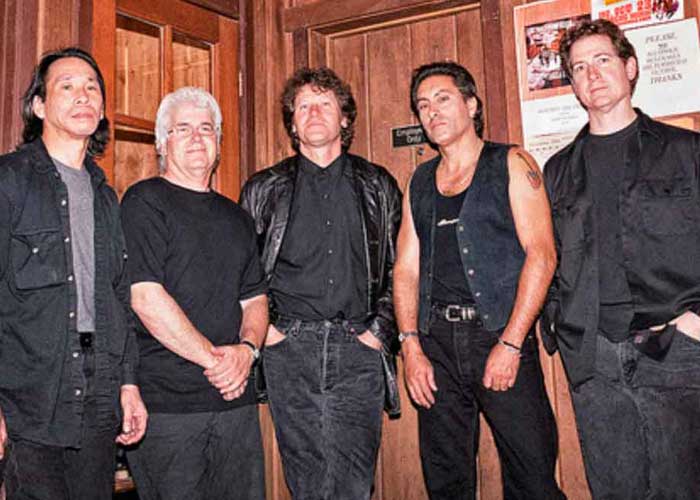 Rob, Vinnie, Danny, Howard Circa 2010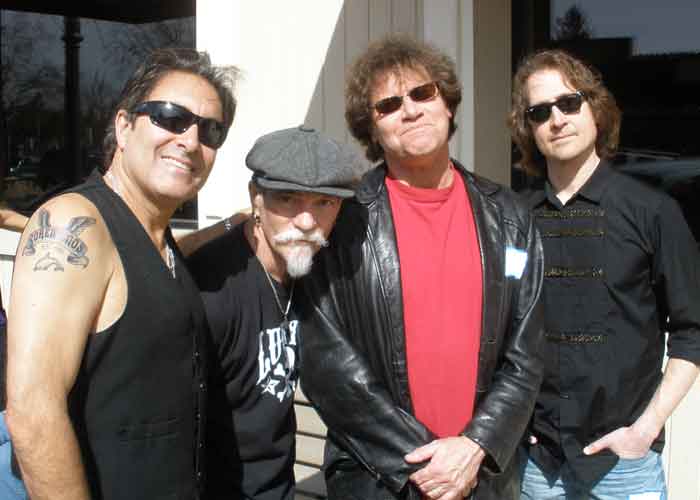 The Sorentinos @ 2012: Rory, Howard, Rob and Danny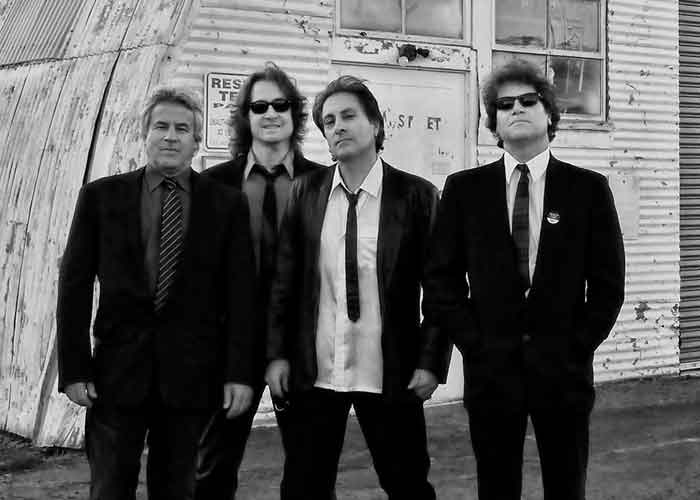 Circa 1988-Here I am with the Delgado brothers backstage at The Fillmore in SF we were playing with The Beat Farmers a great band from San Deigo. The Delgados are great from east LA and still playing the blues today.That's Gary's head popping up in the back.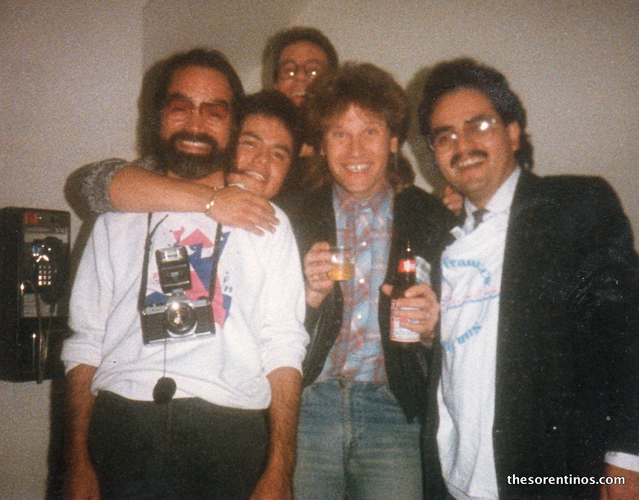 1990 or so - Vesuvios in North Beach. I think this was after a gig we played at The Stone on Broadway.We had a lot of fun in North Beach once we found a place to park ! This is still my favorite bar in SF.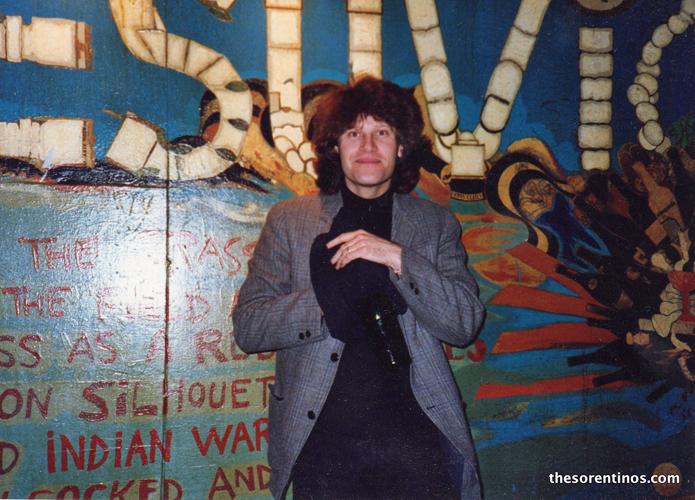 After the gig some where south of Scotland can't remember the name of the town now but it was our first run in with our buddy Tam who booked us and was running the pub we played in.They have a tradition of handing the guitar around after the gig and drinking copious amounts of booze both of which I had no problem with ! cheers Tam !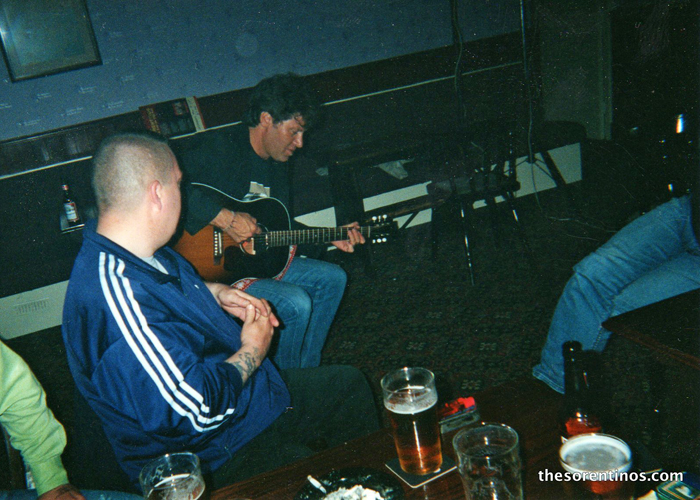 steve and me in Hugh Did It Studio which is my garage studio that my buddy Hugh Fike built for me.Steve has the frosty studio gaze going while I am at the computer trying to figure out how it all works !
This is at Berrick Upon Tweed in the UK. We are playing Barrels Alehouse, which was owned by Chaz Chandler's daughter. He was the bass player from Eric Burdon and the Animals.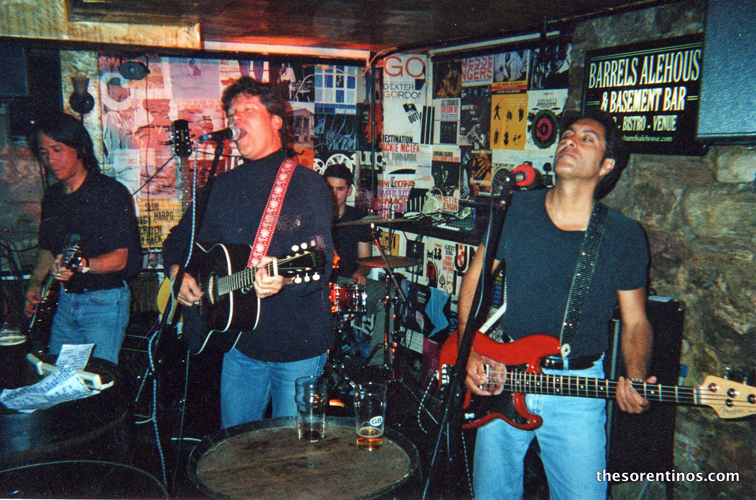 This is after a show at a club in London, where we were on the bill with another band named Suck Baby Suck.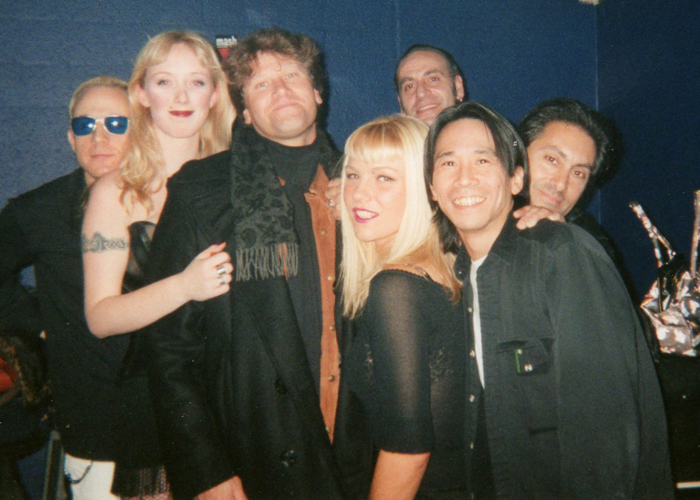 This was one of the first clubs that we played on one of our early UK tours. When we got to the club, there was a line a mile long, and we thought that we were stars in the UK. When we got closer, we saw that the line was for the disco right next door.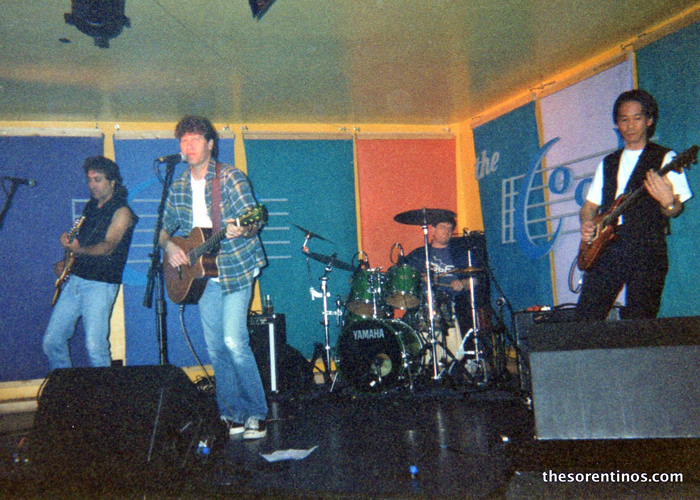 This is me and Sir Tim Burgess pondering that evening's set list.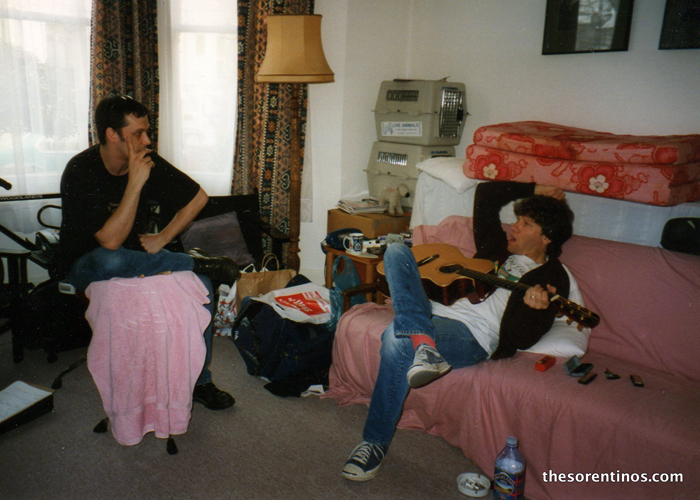 Me and Rob having a beer at a pub somewhere.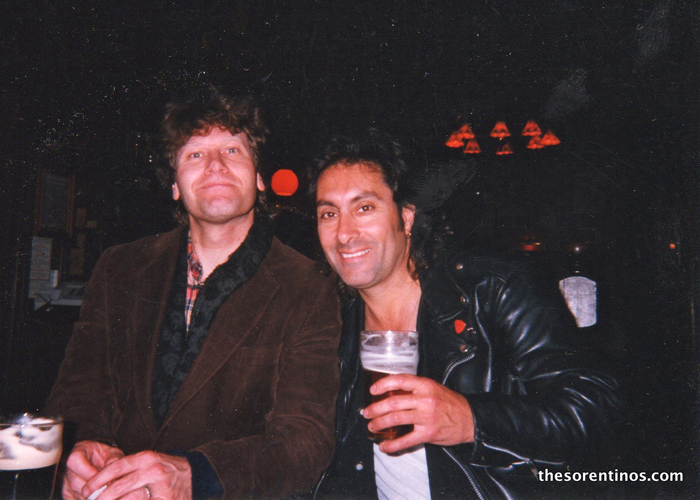 This is my first trip to New Your City, and I stayed at the Hotel Earle off of Washington Square, because I wanted to be near Greenwich Village.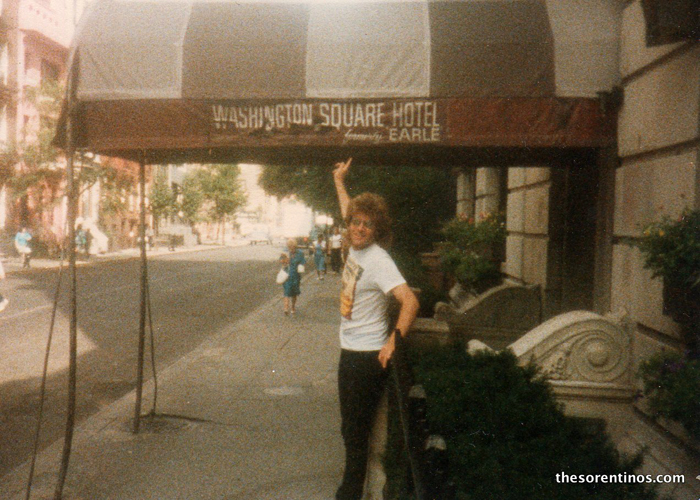 In London, with Dave Davies, at his book signing. This was before I wrote the song Ray Davies Day.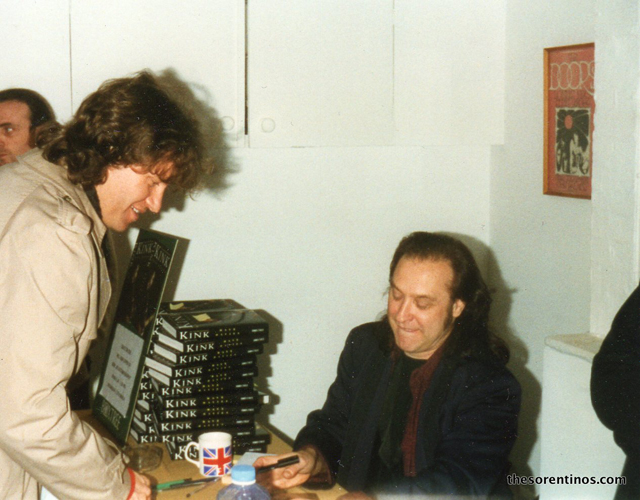 Me and Vinnie in the van, going over to Bug Music to play a showcase on their roof.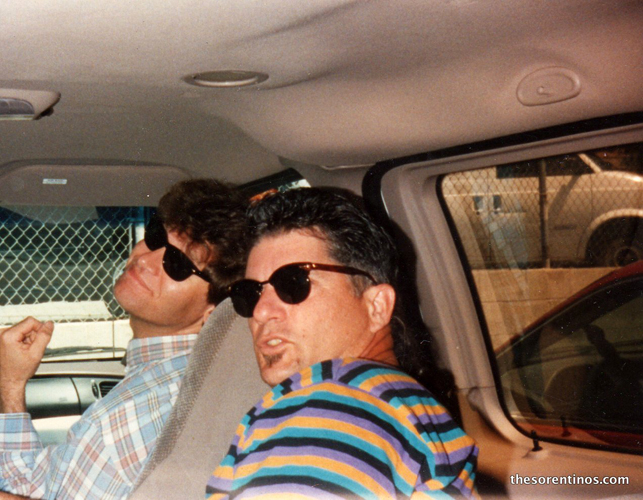 Me and Rob in front of new Cavern Club. It was my first trip to Liverpool and I had a great time.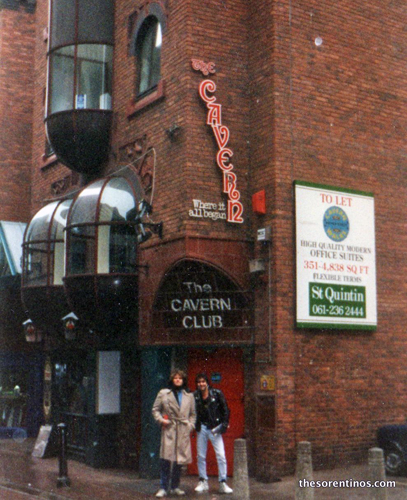 This was before a gig that we had in NYC, where we did not have a drummer, and someone, I forget who, recommended this guy. His name was Herman. Unfortunately, it was his birthday, and he was half in the bag before the first set was done. But it was still fun.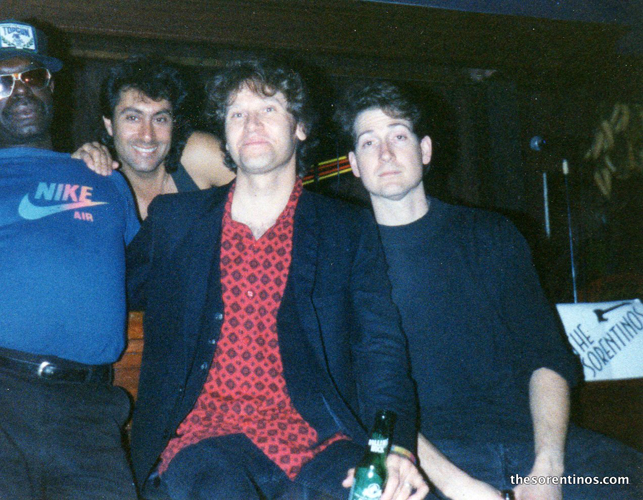 Here I am at the famous Bitter End in Greenwich Village, where the folk music of the 60s took root.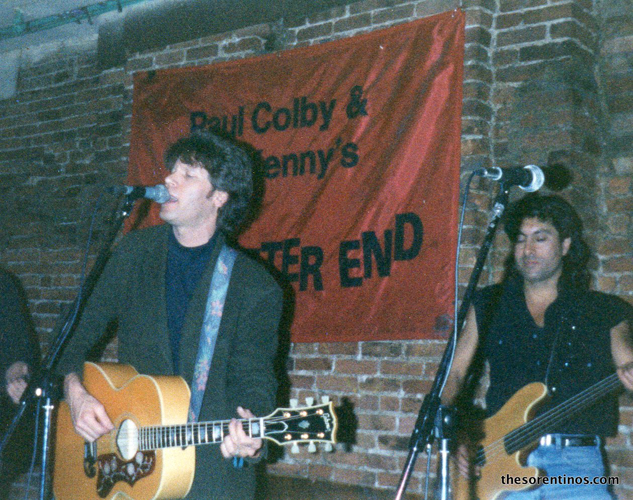 This is around 1976, maybe, playing at Garbo's out on the Russian River.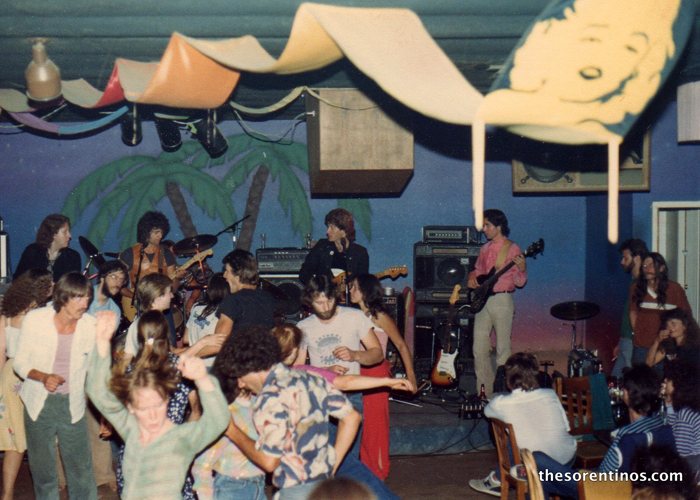 Another Garbo's shot, you can see my longtime friend and lead guitar playing Steve Barbieri, sporting his young Italian fro. Man, were our pants tight!.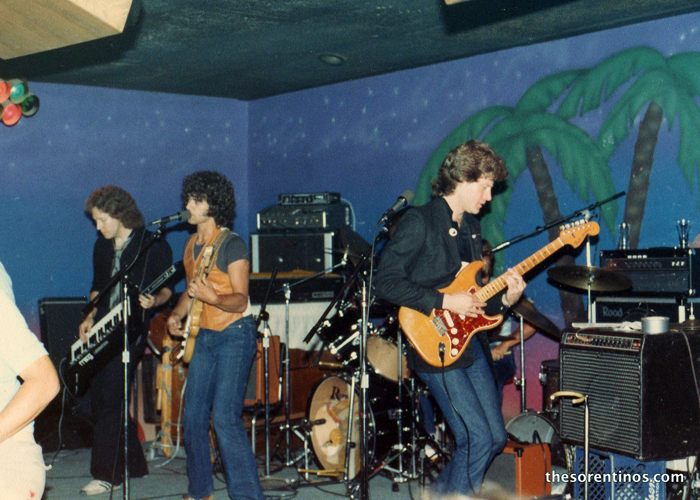 This is 1979 in Dallas TX. I am holding Buddy Holly's stratocaster, that his brother brought to the Buddy Holly Tribute show that I was playing with Bill C Farlow.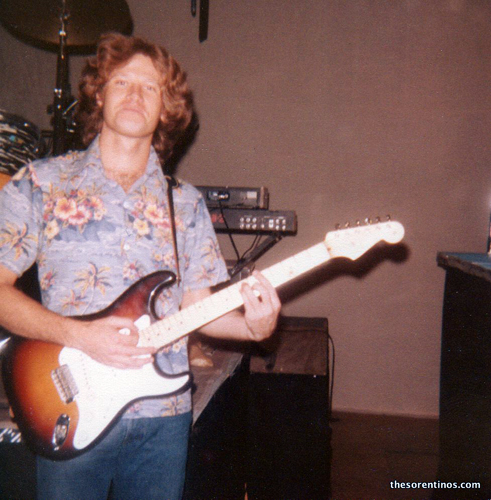 Here I am with Buddy Holly's wife, Maria Elena Hally, holding Buddy's Gibson J200, which he wrote a lot of his songs on.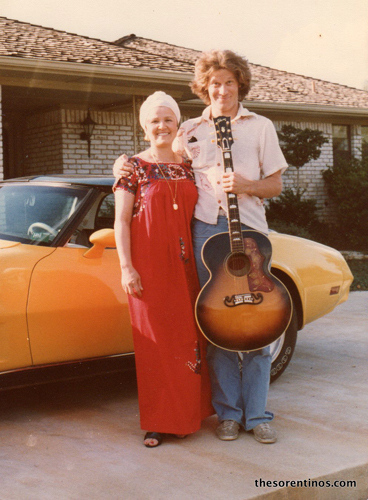 This is a picture that I took looking up from the floor at Abbey Road Studios (Studio # 2) where the Beatles recorded 90% of their records. This was a real trip to Mecca for me.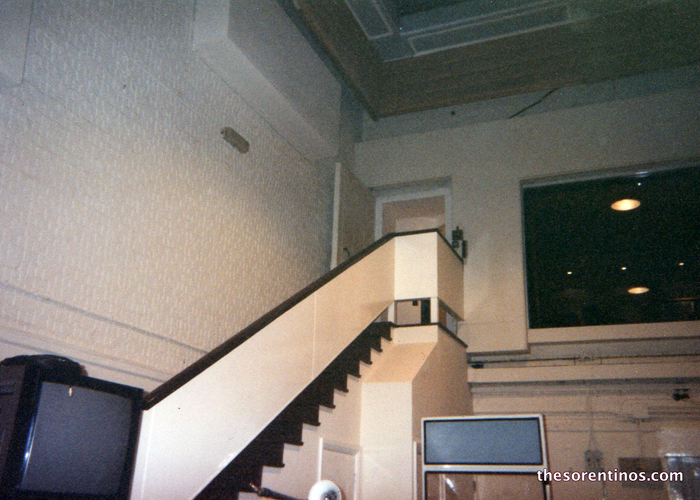 This is rob on stage at the Half Moon in Putney.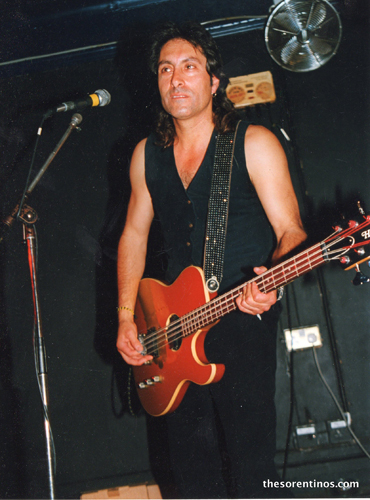 Here we are, our first tour of England. This was at the Mean Fiddler in London. We were on the bill with 2 other English bands. The lead singer of one of the other bands introduced us as 'those poofters from California.' A very funny guy... and a good introduction to English humor. Back on drums is Dave Ball, who was from London, and is a friend of a friend of Rob's